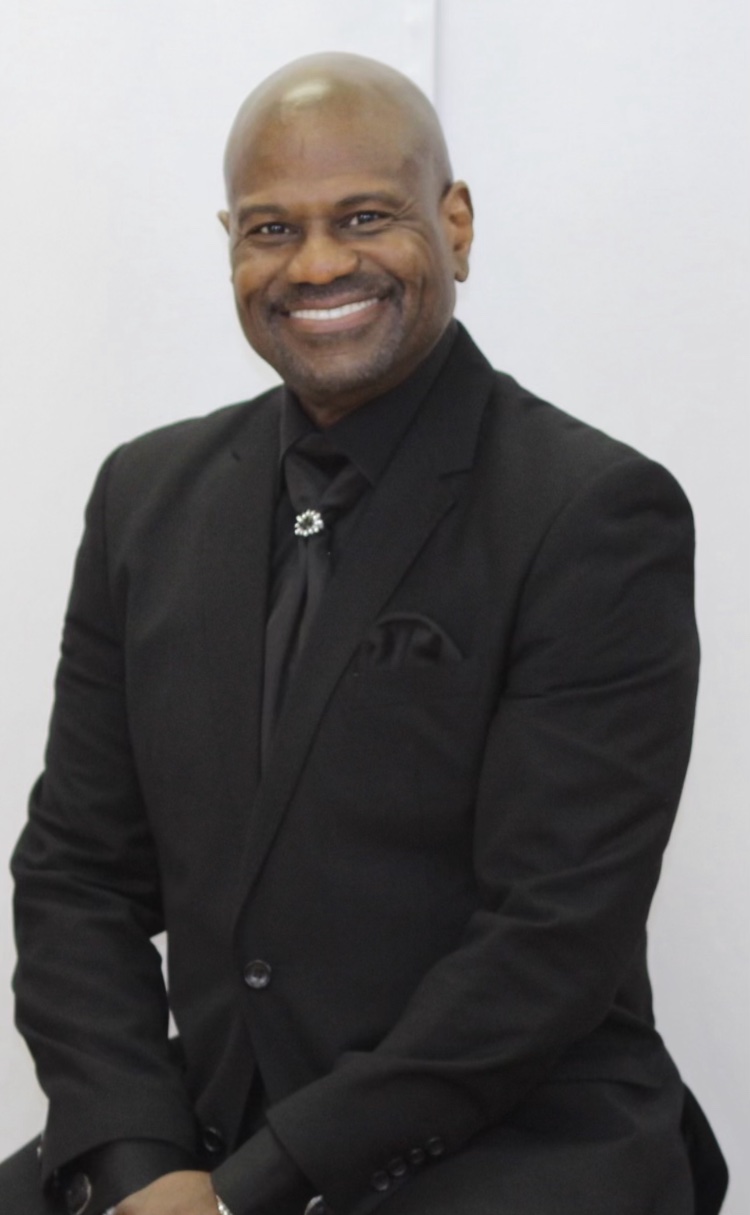 Dr. Patrick D. Ross, a native of Los Angeles, California, holds ministerial credentials both in the Baptist faith and the Church of God in Christ, Inc. He has served as the Senior Pastor of Greater New Light Baptist Church of Los Angeles, California, since September 2008.
At the age of 16, Dr. Ross experienced a hunger for a richer understanding of the Word of God, and through that desire, he was introduced to the ministry of Bishop Charles C. Queen, Strait-Way Church, and the Total Word Concept Institute (TWCI). While a senior in high school, Dr. Ross was concurrently enrolled as a student at the TWCI. After his first year of studies, Dr. Ross received certificates of completion in New Testament Greek, Hebrew, and Etymology, and subsequently, Bishop Queen licensed him as a minister of the Gospel of Jesus Christ.
As he continued preparing academically, he earned undergraduate and graduate degrees in Business Administration and Theology. In July 1995, he earned a Doctor of Ministry degree from Friends International Christian University. Because of Dr. Ross' desire to expand his knowledge, in the winter of 2018, he earned a Master of Divinity degree from America Evangelical University. In the spring of 2023, he earned a Doctor of Philosophy degree in Business Administration specializing in Organizational Leadership from National University.
Professionally, for over 25 years, Dr. Ross was credentialed and employed in the Financial Services industry. During his career, he served in various roles, from entry-level to Associate Vice President. In October 2015, the Certified Coaches Federation certified him as a Life Coach.
Since the fall of 2007, Dr. Ross has served on the Board of Directors for the Long Beach Christian College and Ministerial Training Center in Long Beach, California; in March 2018, he was appointed its Chairman. In July 2022, he was elected to serve as the Moderator of the Los Angeles District Association. From 2017-2022, he served as Vice Moderator-at-Large and Executive Secretary of the Los Angeles District Association. Dr. Ross is a Certified Instructor, Certified Dean, and an Associate Regional Coordinator for the Sunday School Publishing Board of the National Baptist Convention, USA, Inc. Lastly, he also served as Chief Financial Officer for the Western Baptist State Convention of California, Inc., from August 2010 to August 2017.
Dr. Ross' passion for ministry is exemplified by his adherence to Jesus' Kingdom mandate to "Win them, Train them and Send them" (Matthew 28:19-20; Mark 1:17)!
Dr. Ross is the proud father of three adult children: two daughters and one son.